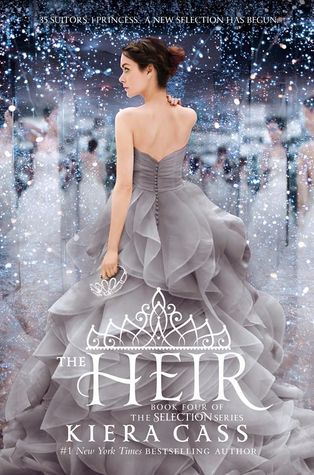 Princess Eadlyn has grown up hearing endless stories about how her mother and father met. Twenty years ago, America Singer entered the Selection and won the heart of Prince Maxon—and they lived happily ever after. Eadlyn has always found their fairy-tale story romantic, but she has no interest in trying to repeat it. If it were up to her, she'd put off marriage for as long as possible.

But a princess's life is never entirely her own, and Eadlyn can't escape her very own Selection—no matter how fervently she protests.

Eadlyn doesn't expect her story to end in romance. But as the competition begins, one entry may just capture Eadlyn's heart, showing her all the possibilities that lie in front of her . . . and proving that finding her own happily ever after isn't as impossible as she's always thought.
First off I'd like to say I enjoyed this book immensely. I am however, not a huge fan of Eadlyn. She is not a girl I can relate to or like honestly. I feel that the author probably made her that way on purpose so we can see her grow but she had only grown on me a little by the end of the book.
While I may have liked America better in the previous books, I like this selection better. Mainly because this time we really have no clue who is going to win! Of course America would win in the previous books, it was all about the love story and the how they fell in love. This time though, there are several young men who stand a change. Personally...I'm rooting for Erik. I know he's not one of the selected but he seems to be a good fit with her.
If you haven't read this series I would recommend it. If you like young teen books, romance, and just a fun, can't-put-it-down series. The last book comes out in May and I can't wait to see who Eadlyn ends up with!
Amazon / Goodreads