How do you define a life?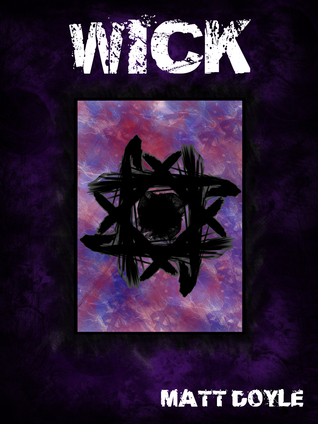 With overblown visuals, stunning entrances and bloody battles played out in real time by holograms, Spark Forming has become far more than a simple card game. Drawing in fans from across the Colonies, no other sporting event creates a bigger buzz than the annual two day tournament to crown a new Spark Form World Champion. Yet the scramble for the title is not the only source of conflict this year, and for some competitor's the real battles will take place away from the TV cameras.
What defines a person's life and drives them to keep moving forward? When a game grows to reflect a society struggling to hang on, are some lives more valid than others? Can an AI ever truly be alive?
*We were given a copy of this book in exchange for an honest review*
A futuristic look at professional gamers. That's one way to describe it. Written from many POVs, including a 3rd person narrative that reads like a DVD commentary, I love the way the book is written. There are so many great characters and I really enjoyed seeing their different perspectives and learning about them.
Each character has a distinct voice and purpose in the story, and you get to see more and more of their background as everything progresses. The world building is great - relate-able and familiar but with enough elements to let you know you're in the future, and the world is actually very different.
At first, I wasn't sure how I felt about having so many POVs, but it does work and gives the opportunity to see each character as there own person and having their own motivations; you can even find yourself rooting for a more unappealing personality. There also is a good amount of diversity, as it applies to their world and demographics, so it's nice to hear how someone on more of the societal fringes views something different from a real "insider".
The book does end on a bit of a cliffhanger, but that's ok because I liked it enough that I'll go out and read the next one!
This review was done by MJ. You can follow MJ on Twitter and Instagram.
Matt Doyle lives in the South East of England. His house is inhabited by a wide variety of people and animals including (at time of typing) his partner, his three kids, two dogs, a cat, a snake, and a rabbit. Oh and a lot of tea.
He has spent his life chasing dreams, a habit which has seen him gain varying degrees of success in a great number of fields. This has included spending ten years as a professional wrestler (both working shows under the ring name Tad, and working backstage booking and running several successful shows in his local area), completing a range of cosplay projects and scripting the webcomic 'Tales of the Winterborn'.
His latest venture involves diving headlong into another world he has wanted to be a part of since childhood: that of an author.
Website
Twitter